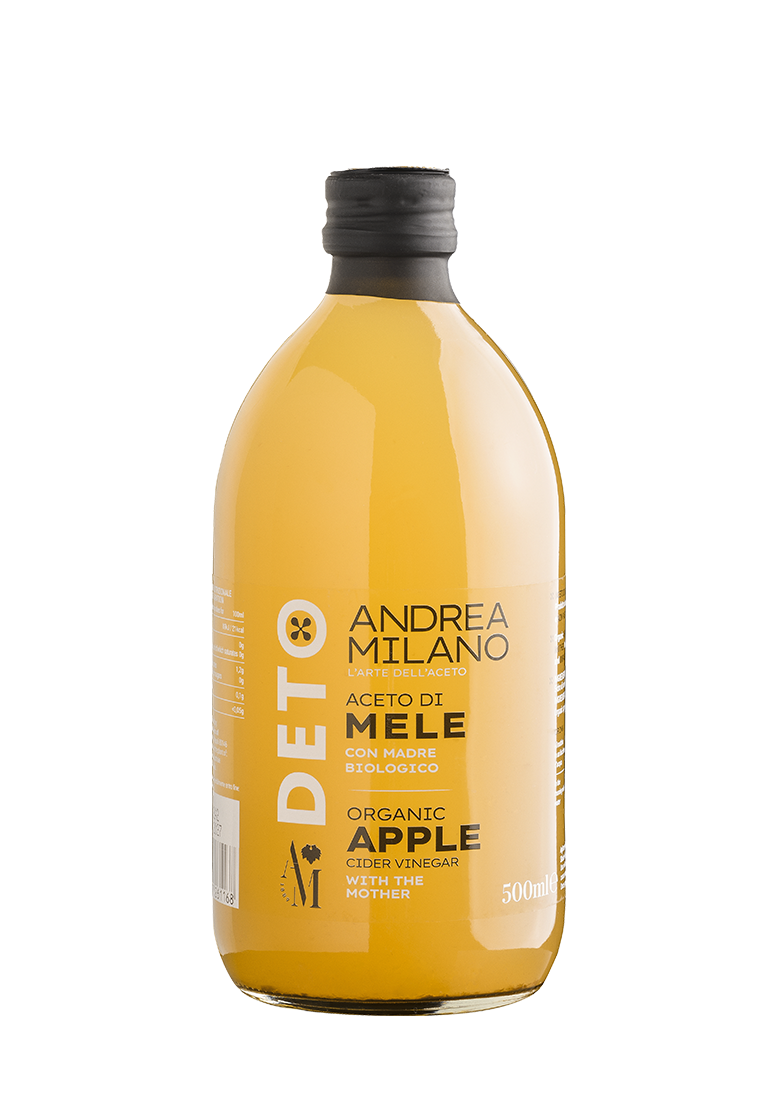 Organic Apple Cider Vinegar Unfiltered
This apple cider vinegar with the mother is rich in proteins and enzymes as it is unfiltered and unpasteurized, which means that it is produced naturally. Perfect on salads and vegetables. It can be used as a sole condiment as it doen't need to be accompanied with oil. Sweetness and delicacy are its fragrance notes while a harmonious acidity characterizes the taste.
Drink, Mix, Dress…
Deto is your daily balance and can be used as base for drinks (useful to quench your thirst, to integrate the salts minerals after sport, to increase diuresis or to drink something tasty without any impact on your health), herbal teas and infusions or as condiments for light and tasty dishes.
In the morning with a glass of water
With water and honey for a fantastic tisana.
It's a sole condiment and can be used without oil.